Food delivery apps are the popular way to get an easy and quick meal. Earlier, food delivery methods were limited to only certain types of restaurants. But many on demand food delivery scripts have made the process easier to get our food delivered right at our doorsteps.
People have now shifted their priority from traditional dine outs to online food delivery methods This is because it offers an assortment of unlimited delicacies, restaurants, delivering right at the doorstep and many online payment options has made lives easier.
Such on demand food ordering scripts have their own dynamics. In order to keep the customers always close, restaurants should follow certain things.
Embed the right technology
In this digital era, getting along with online food delivery scripts has become the need of the food industry. Restaurants can choose a sales system and an on-demand food delivery system that can seamlessly manage everything. If you are kick starting with your restaurant startup, the online food delivery app script can serve you huge benefits like better inventory control and management, food ordering system with an user-friendly approach, different menu setup, online payments, comprehensive feedback and ratings etc.
Many restaurants in and around us have already started using such food delivery apps for patrons and on the go. So, why don't you try it and manage everything seamlessly?
Include various dishes in the menu
If you are just starting up your restaurant business, then it is highly recommended not to begin with featuring a short menu list at first. Select the best dishes of your restaurants and get them packed in neat and quality containers in order to keep the food fresh. Restaurants always want the customers to be highly satisfied with the various cuisines of them and not easily get disappointed with saggy or cold food. Different food has different tendencies.
Half cooked food like sandwiches, salads etc can travel easily where fried foods can lose their consistency. So, the important point is, the packaging should be perfect without any leakage.
Optimized delivery methods
Getting into a food ordering app is not enough. There are many other factors that needs to be considered. If you are deciding to work with the third party partners, make sure that the condition of the food which is delivered to your customers, should be constantly monitored. The food prepared in your outlet certainly has good taste and so on. But if it becomes poor because of the delivery conditions, it will make the customers disappointed.
No blames will be carried by the delivery services. They will move the complaints forward to the restaurant for unsatisfactory delivery.
Connect with Customers via various channels
These days, technology offers a wide range of omnichannel experiences. Many communication areas can be implemented, different channels through which the customer can interact with the company. Restaurant people can take care of their feedback, ratings and design across each and every channel. They can also allow the customers to gain bonus or reward points on foods after a particular purchase. This helps the customer in buying their favorite food as they can never run low on their balance.
In addition to the food delivery app scripts, it must be ensured that the platform is user-friendly, seamless prepared and correct in order.
Finally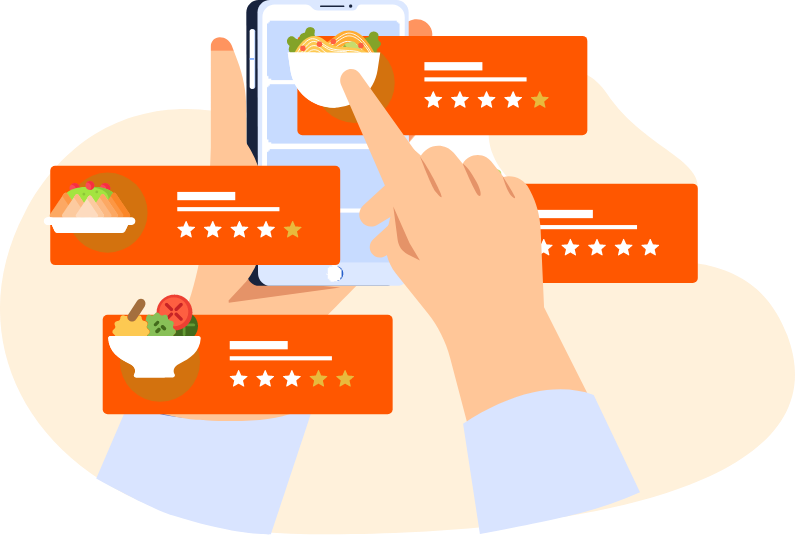 With such a growing demand of online food ordering scripts, developing an on demand food ordering app is the best idea. If you feel, there is something new to be incorporated, make sure you have a ready plan as this helps you to show thumbs up for everything. You can enhance your customer experience and fulfill their needs and demands if you consider the aforementioned points.
An online food delivery script that integrates ordering till the doorstep delivery is a must-have. Are you juggling in choosing the right partner to develop the best application for your business? Then, DeliWare is the best option you can go with. It's an on demand food ordering clone script, which is totally customizable according to your needs and requirements.